MBBS RUSSIA
In Top Medical Universities of Russia
We are consultant of the Best Medical Universities of Russia
The MBBS in Russia for Indian students fee structure is liable to contrast from college. One of the popular and primary courses that students like to study MBBS in Russia so they can turn into a renowned specialist. The country has one of the Best Medical Universities. Fee Structure and Top Universities accessibility makes it an conspicuous choice for Indian student to peruse MBBS in Russia.
CHUVASH STATE MEDICAL UNIVERSITY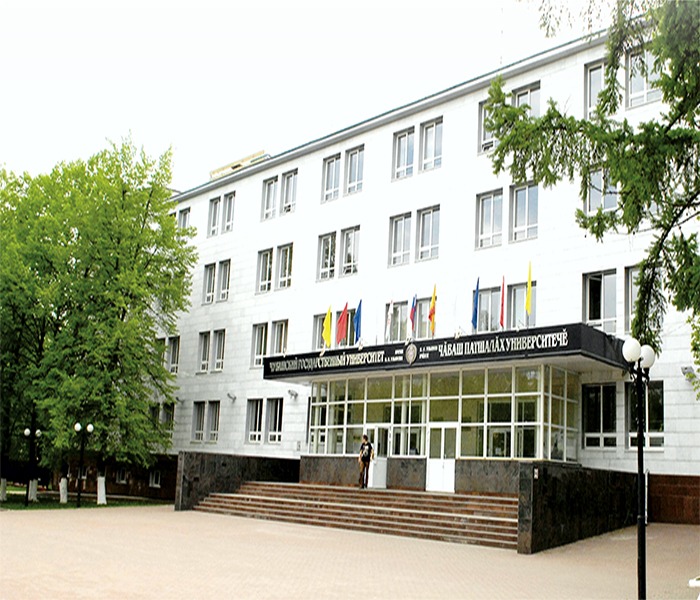 Chuvash State Medical University was established in the 19th Century on 17th August 1967. It was founded on the base of the Lenin's power engineering institute and was named as a Chuvash state university by the Soviet of Ministers of the RSFSR on 30th November, 1967. In initial stage, the University has more than 300 students and highly qualified professors and senior lecturer and now there are more than 10,000 students and 3,865 faculties, including 77 Doctors of Science and 445 Candidates of Science. In Chuvash State Medical University, there is no need to give any entrance exam and the process for applying is very easy. Moreover, there is no donation and the degree of this University is recognized by WHO, MCI, and UNESCO. The course duration is of total 6 years and fees are INR 1, 85,000 per year. Further, students are also provided with clinical practices and medical trainings. On top of this, the hostel facilities with canteen is provided for the students and there is separate hostel for girls and boys. Facilities like WIFI, gas, hot water, fully furnished rooms are provided to students.
KAZAN STATE MEDICAL UNIVERSITY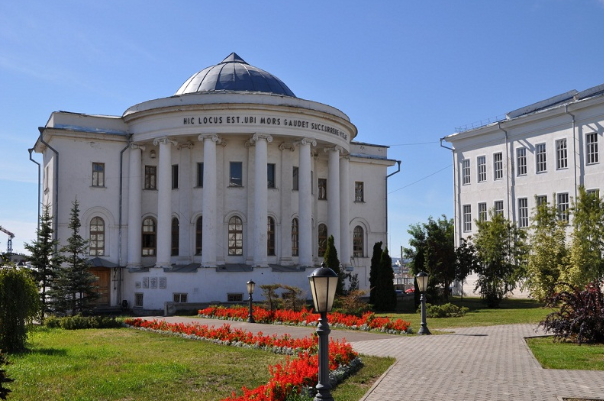 Kazan State Medical University is located in central part of Kazan city in Russia. KSMU was established in the year 1814 and it was the second university to be founded in Kazan. KSMU is a renowned Medical University in Russia and many Indian students have been graduated from this University in past. Moreover, Kazan State University is a multifunctional and multileveled institution for learning higher level in medicine. The Kazan State Medical University functions on the basis of self-governance and belongs to the system of higher education and scientific research of the ministry of Health of Russia. Kazan State Medical University has trained more than 24000 students and are completely satisfied by the study pattern of this University. The degree from KSMU is recognized by WHO, UNESCO, and MCI. Clinical training is performed at 54 units of the Ministry of Health of the Republic Tatarstan. The duration of MBBS is 6 years and per year fees is INR 4,00,000 including hostel fees.
KURSK STATE MEDICAL UNIVERSITY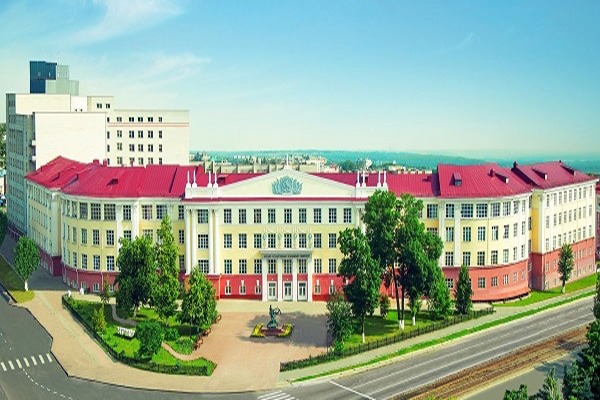 Kursk State Medical University was established in the year 1935. Kursk State Medical University is a very well known University not only in Russia, but also, in all over the World. This University is recognized by UNESCO and WHO. This University is the first one to provide medical training in English Medium. The mission of this University is to provide complete knowledge about human health, health care practice improvements, and a medical science department. Here are total 5,500 students out of which 1,200 are international students. Moreover, there are in all 6 hostels out of which 3 hostels are for international students with modern equipments. The degree of this University is recognized by Medical Council of India, Australia, UK, etc. These hostels are well equipped with facilities like WIFI, 24 hours water, hot water, central heater, and fully furnished rooms.
MBBS Admission In Russia
"Hello students and parents, are you looking for the abroad studies in Medical", then you're at the right place. Yash Overseas is a Consultant providing the consulting services and helping the candidate to fulfill their dream career to study in abroad. We are offering an education consultancy services with a difference which provide the full guidance to the students for seeking the admission to different universities globally with its office situated in Ahmedabad, Gujarat. Yash Overseas was established in the year 2008. The primary objectives lies in assisting, counseling and advisory service for pursuing abroad studies in Medical and IELTS education in overseas educational institutions.
We have already sent more than 100+ students to UK, Australia, Philippines, Europe, US, China, Ukraine, MBBS in Russia, Georgia, in last 10 years for various courses. Yash Overseas Educational Consultants are authorized by various Universities to propagate and promote education faculties to students of different countries like Malaysia, Indonesia, U.K., Middle East Countries, and South African Countries etc. We are betrothed in providing diverse services for students like Education Loan, Passport, Air Ticket, Immigration and Student Visa. We are also providing the education in various countries such as China, Philippines, New Zealand, Canada, UK, Cyprus, Singapore, Caribbean and USA. Yash Overseas is India's foremost Overseas Education Consultancy that has helped thousands of students to reach their dreams.